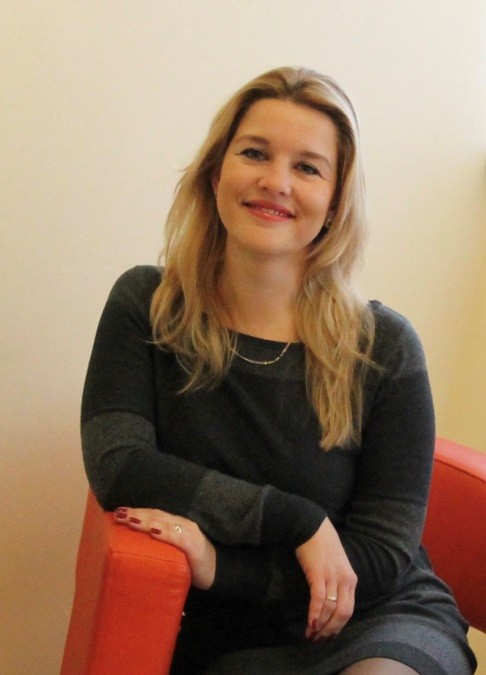 Dr Anna Volokitina
Specialisations: Cosmetic Dentistry, Dental Hygienist, Dental Therapist, Invisalign, Orthodontics, Restorative Dentistry
Languages: English, Russian, Ukrainian
17 years of experience
The main doctor of the clinics network "Dental Dynasty". Doctor of the highest category. Member of the Ukrainian dental Association. Graduated from Donetsk state medical University in 2000. Specialization - cosmetic dentistry (veneers, Lumineers), the prosthesis on implants. He is a certified doctor-specialist of Cerinate, USA (production of luminaires). Continuously monitors the emergence of new technologies and methodologies in the field of dentistry, studies the experience of renowned dentists in the USA, Israel, Germany, attending workshops, lectures and refresher courses. The diverse and in-depth knowledge of doctor's certificates and diplomas, obtained in the framework of additional education. In complex treatment of patients interacts with doctors of other specialties, coordinates complex treatment.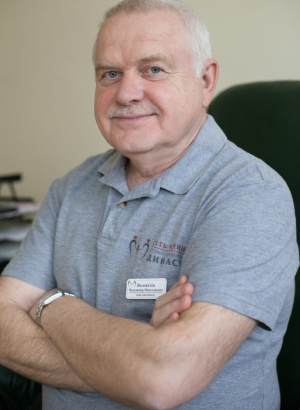 Dr Vladimir Volokitin
Doctor-consultant network of clinics "Dental Dynasty»
39 years of experience
Doctor of the highest category. Member of the Ukrainian dental Association. Since 1987 he has been engaged in private dental practice. More than 20 years at the same time was engaged in teaching. He always strives to be aware of new methods of treatment that appear in dentistry, constantly improves his skills, attends symposia, lectures, master classes of well-known dentists. Diagnostics with Wax-up (allows the patient to clearly see the end result of prosthetics). Great clinical experience, extreme care, accuracy, attention to detail, knowledge of modern principles and methods of treatment allow you to get a wonderful result qualifications. The diverse and in-depth knowledge of doctor's certificates and diplomas, obtained in the framework of additional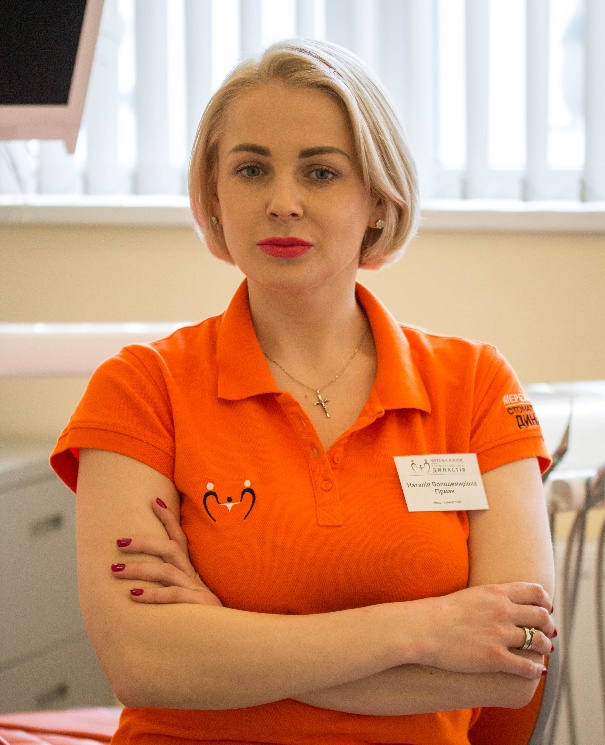 Dr Natalia Girman
Languages: English, Russian, Ukrainian
12 years of experience
He graduated from the Ivano-Frankivsk state medical University in 2006. Specializes in art restoration of teeth and treatment of root canals. For advanced training in the field of endodontics took courses in Munich on the basis of educational and clinical center Mtwo in 2010. High professional level combined with personal charm and ability to find an individual approach to each patient.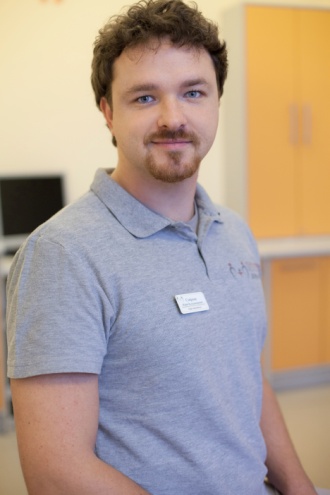 Dr Yuriy Smirnov
Dentist-endodontist
Languages: English, Russian, Ukrainian
10 years of experience
He graduated from the faculty of dentistry in 2008. The doctor specializes in aesthetic dentistry and endodontics. Owns modern methods of tooth restoration, whitening, root canal treatment under the microscope, which easily detects, processes, and sealing the channels, remove debris, tools, fiberglass pins and cultivee tabs, diagnose caries and cracks inconspicuous teeth at the initial stage, holds all manipulations requiring high precision (sparing preparation of tooth for different kinds of designs, the fitting, the assessment of the quality of the fit works). Restorations performed by Dr. Yuri Smirnov is PROFESSIONALISM WITH a capital LETTER. A constant monitoring of new technologies and techniques in the field of dentistry, participation in a variety of dental congresses, seminars and courses, allow Yuri to hone their skills. Sociable, with a sense of humor, extremely positive doctor always creates a friendly, cozy atmosphere for his patients at the reception, helps patients not only not to be afraid of the treatment process, but also to enjoy it.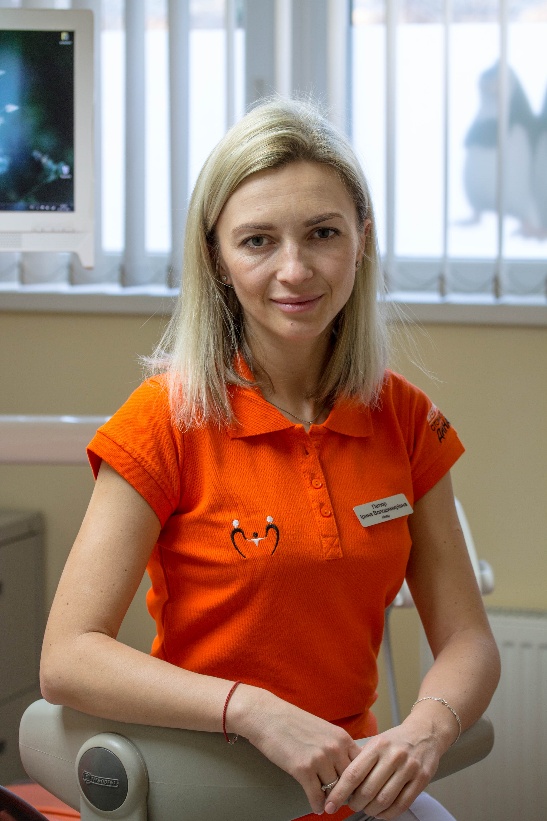 Dr Irina Petur
Languages: English, Russian, Ukrainian
Dentist-therapist. Graduated from Odessa national medical University.
Work experience of 5 years.
He owns modern technologies of dental restoration and endodontic treatment. Working carefully and delicately, but with skill and sure hand of a professional. It will work until it realizes that everything is perfect and better can not be done.
"Dentistry is my calling. It is adult, conscious choice of profession which I could realize only in 25 years. My father instilled in me love for dentistry since childhood. In my specialty and try to keep up with the times, constantly improve, implement the acquired new knowledge and skills in practice. Recently I prefer microscopic dentistry, treatment of root canals under a microscope»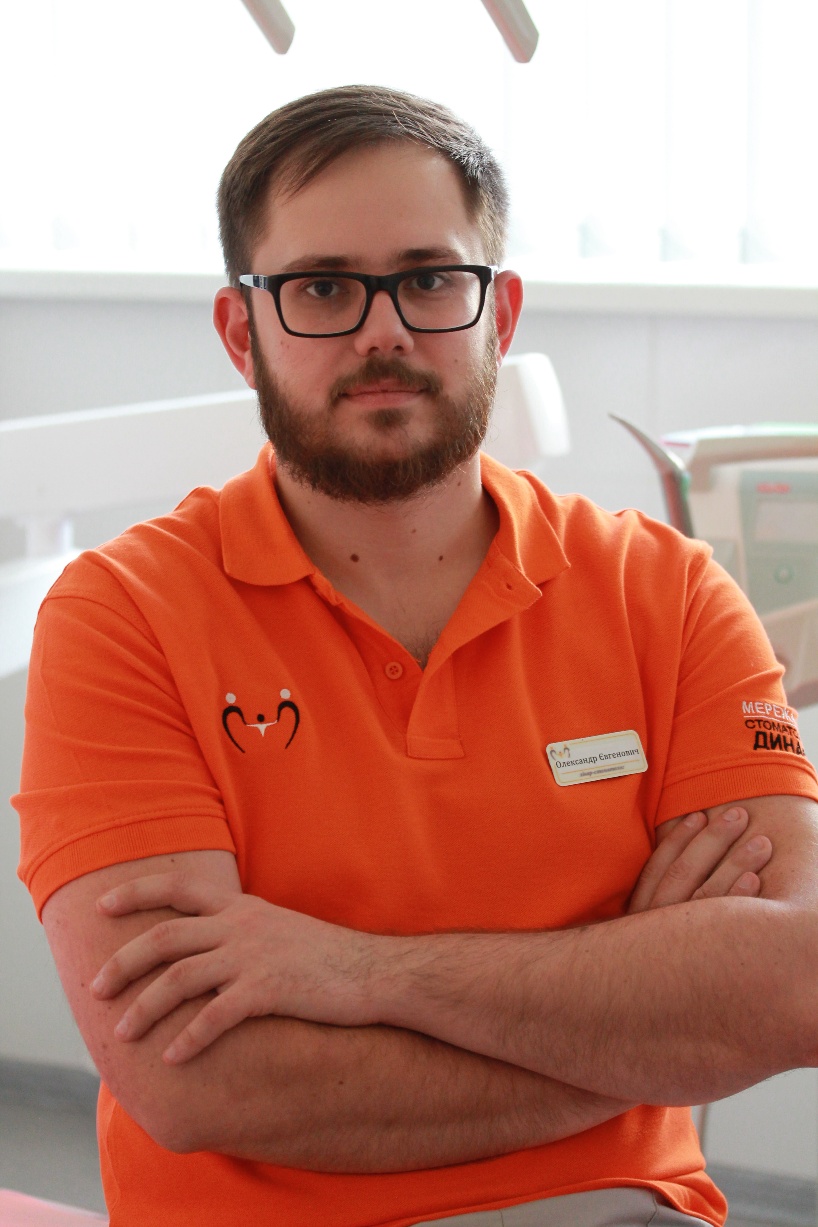 Dr Alexander Mikhailov
Languages: English, German, Russian, Ukrainian
Dentist-surgeon, implantologist
9 years of experience
He graduated from the faculty of dentistry in 2009. He taught at the Department of prosthetic dentistry, orthodontics and pediatric dental surgery. Specializes in implantology, tooth extraction (including atypical), bone-plastic surgery and aesthetic dentistry. Deep theoretical knowledge plus practice from the student bench in the maxillofacial Department formed Dr. Alexander Mikhailov as a great specialist. And he does not stop there. Only in the last year he was trained by the world stars of dentistry: Howard Glyukman course "Advanced techniques in dental implants, soft tissue regeneration", Inaki Gamborena course "the Concept of working with soft tissues around implants", visited the world dental exhibition in Cologne. Attitude to patients, its simplicity in communication, calmness and confidence, the ability to dispel all fears, doubts, to convince the need for these surgical manipulations and then brilliantly perform them at Dr. Mikhailov — this is the NORM. Follow-up of patients, daily status monitoring, calls, the necessary appointments and inspections are carried out to the full rehabilitation. Another direction in the work of Alexander aesthetic dentistry-work in the concept of DSD (Digital Smile Design) digital smile analysis, allowing the participation of the patient to create a smile that meets all the aesthetic and functional requirements. (Samples of works performed by Dr. Mikhailov are presented on our website below.) The great creative potential inherent in Dr. Mikhailov A. E. allowed him to head the training center, created on the basis of a network of clinics "Dental Dynasty".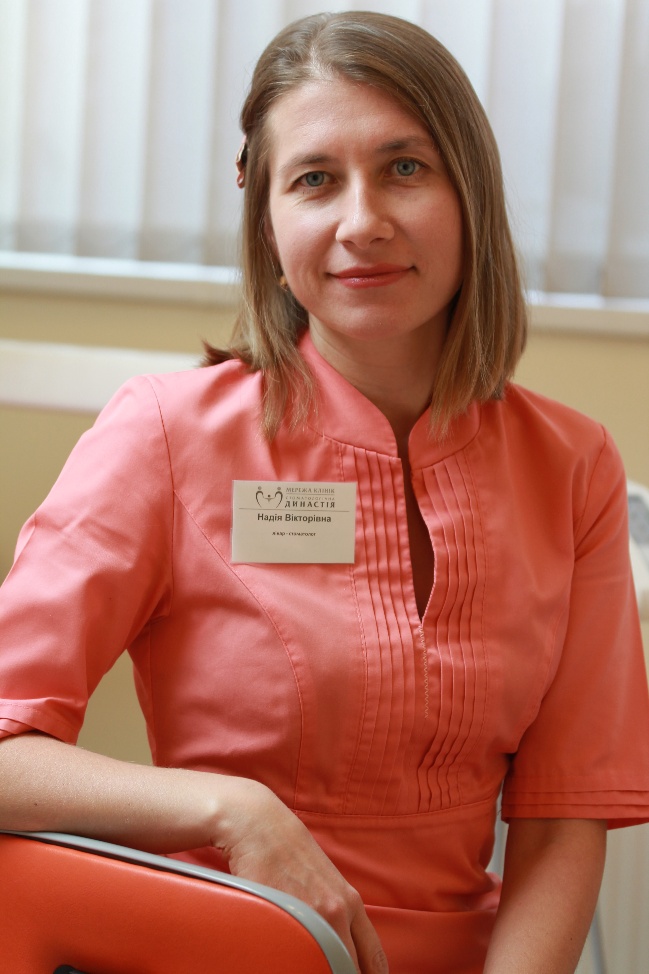 Dr Nadezhda Tarasenko
Children's doctor dentist, parodontist.
18 years of experience
Highly professional, cool children's doctor. The ability to find an approach to the child, knowledge of child psychology allow Nadezhda Viktorovna to successfully treat even those young patients who have already formed a negative attitude to doctors. Extensive experience in pediatric dentistry plus state of the art diagnostic equipment in hospitals (radiovisiograph, computer imaging, intraoral cameras), plus high-quality dental materials enable the doctor to quickly, accurately diagnose and conduct treatment of the child without complications. After treatment, each child receives a prize from the doctor for bravery. Nadezhda Viktorovna pays a lot of attention and time to preventive measures aimed at preventing the development of caries in children. Training parents and their child to properly care for teeth, carrying out special procedures such as deep fluoridation of teeth, sealing, sealing of fissure (recesses) in the teeth, regular invitation to preventive examinations of their young patients – all this is the daily work of our wonderful doctor.