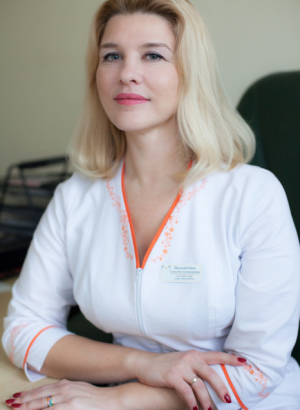 Volokitina Anna
Volokitina Anna - the chief doctor of the network of clinics "DENTAL Dynasty". Member of the Dental Association of Ukraine. Graduated from Donetsk State Medical University in 2000. Work experience of 14 years, the highest category. Specialization: therapy, cosmetic dentistry (veneers, Lumineers), orthodontics - correction malocclusion using the most modern techniques, including using aligners. She is a certified doctor - a specialist company Cerinate, USA (making Lumineers). Constantly monitors the emergence of new technologies and techniques in the field of dentistry, adopts the experience of known US , Israel and Germany dentists, attending master classes, lectures and training courses.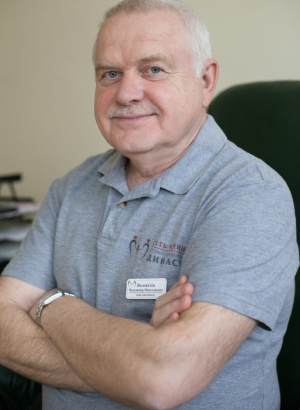 Volokitin Vladimir
Volokitin Vladimir - Doctor dentist - orthopedist, the highest category, the work experience of 36 years. Member of the Dental Association of Ukraine. Since 1987, engaged in private dental practice. More than 20 years engaged in teaching activities at the same time. Strives to keep abreast of new treatments appearing in dentistry, constantly improving their skills, attending workshops, lectures, master classes of known dentists. Performing diagnostics using the Wax-up (allows the patient to visualize the end result of prosthetics). Large clinical experience, extreme thoroughness, accuracy, attention to details, knowledge of modern principles and methods of treatment allow to get in the end a remarkable result.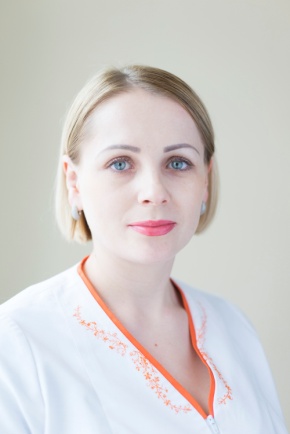 Girman Natalia
Girman Natalia - a dental therapist. She graduated from the Ivano-Frankivsk State Medical University in 2006. Work experience of 7 years. Specializes in art restoration of teeth and root canal treatment. For training in the field of endodontics took courses in Munich on the basis of educational and clinical center Mtwo in 2010. The high professional level combined with personal charm and ability to find an individual approach to each patient.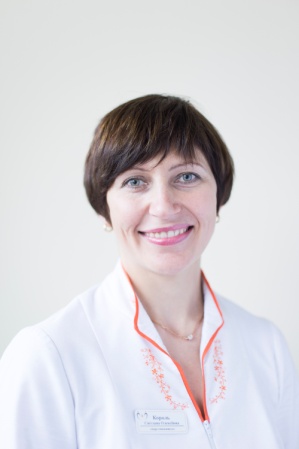 Korol Svetlana
Korol Svetlana - a dental therapist, a periodontist. She graduated from the Ukrainian Medical Dental Academy in 1997. Specializes in: flawless therapeutic treatment of periodontal splinting teeth, professional teeth whitening (laser whitening, whitening system «ZOOM II», «OPALESCENS»). Performs complex activities of professional oral hygiene, including patients with orthopedic and orthodontic appliances, conducts remineralizes therapy , teaches oral hygiene. She actively uses modern techniques at work: laser; closed curettage, vector-curettage. She improves knowledge in special courses and seminars, participates in dental conferences. To work fits always with a positive attitude, which is transmitted in the course of treatment and patients themselves.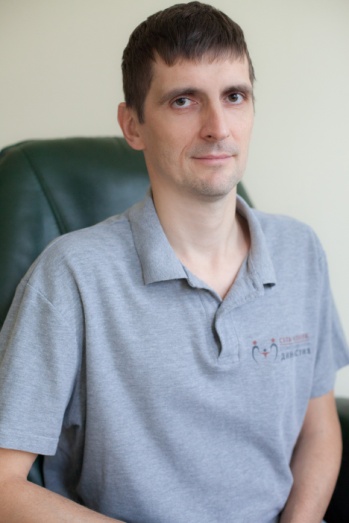 Novinskiy Vladimir
Novinskiy Vladimir – doctor - anesthesiologist highest category. He graduated from National medical University named after O. O. Bogomolets . Work experience 17 years. Has an extensive experience in general anesthesia (sedation) - with interventions in the maxillofacial region.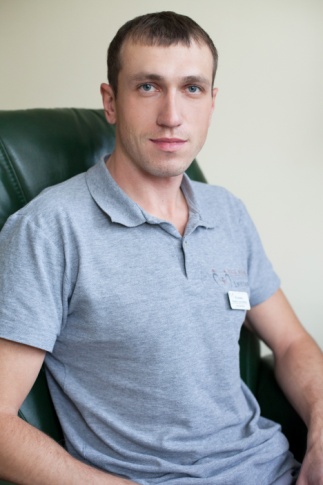 Kizlenko Michael
Kizlenko Michael - a dental therapist. He graduated from the internship at University O.O.Bogomoltsa in 2010. Work experience 6 years. He is fluent skills aesthetic restoration, including restorative materials (which allows you to completely restore the natural shape of the tooth when filling or shallow surface defects), restoration of teeth ceramic inlays. Actively and competently engaged in preventive dentistry. Remove dental plaque using modern ultrasonic and sandblasters. He owns laser techniques treatment of dental diseases. Extensive experience in the selection of personal hygiene. Has wide horizons in the adjacent dental specialties.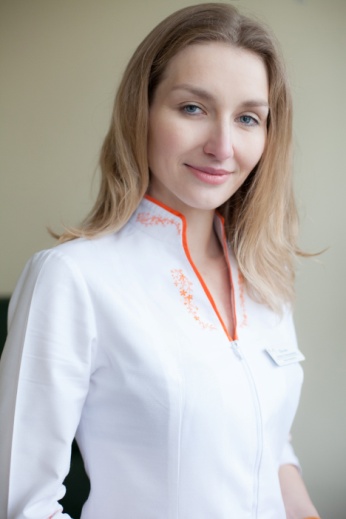 Petiukh Elena
Petiukh Elena - a dentist – surgeon, parodontist, which owns all the secrets of laser surgery. She graduated from National medical University named after O. O. Bogomolets. She is a multi-educated and highly skilled doctor, skillfully combining practice with research. Specializes in paradontology, implantology, oral reconstructive surgery. Uses in her practice systems of implants «Dio» (Korea), «Mis» (Israel), «Ankylos» (Germany), «Nobel» (Switzerland). Knowledge of algorithms related disciplines allows to make a comprehensive treatment plan. She is a regular participant of dental congresses, seminars, exhibitions in different countries. She is on probation in the United States, Germany, Switzerland, Sweden, Israel, Austria, Lithuania and Poland every year.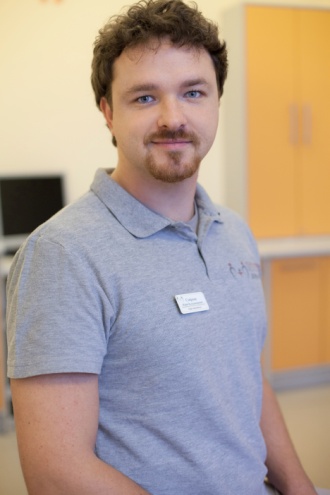 Yuri Smirnov
Yuri Smirnov - a dental therapist, endodont. He graduated from the Faculty of Dentistry in 2008. Specializes in endodontics. Owns a modern method of root canal treatment under a microscope, with which easily finds handles before sealing channels, removes debris tools, fiberglass pins and copings, diagnoses caries and imperceptible cracks teeth at an early stage, holds all manipulations that require high precision (sparing preparation of teeth for various kinds of designs, fitting, assessment of the quality of work fit). Constantly monitors the emergence of new technologies and techniques in the field of dentistry. He is a participant of dental conferences, seminars and courses. Friendly and cozy atmosphere in the office, established by the doctor, helps patients to enjoy the treatment process.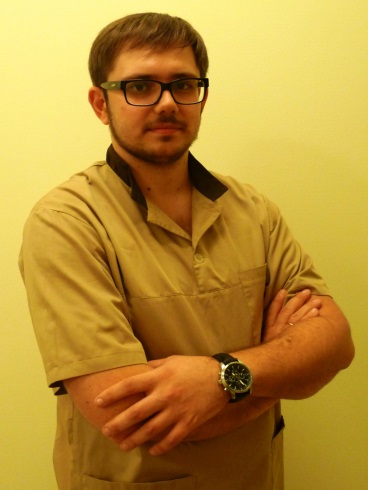 Alexander Mikhailov
Alexander Mikhailov - a dentist - surgeon , implantologist. He graduated from the Faculty of Dentistry in 2009. At the same time he works as an assistant chair of orthopedic dentistry, orthodontics and pediatric surgical dentistry. Specializes in implantology, dental extractions (including atypical), osteoplastic operations (STR, bone blocks, solid blocks, 3D veneers technique, BOX technique, sinus lift (open, closed), and so on.), dental surgery (resectionof root apex, radicular separation, amputation of the tooth root), the treatment of inflammatory diseases (boils, abscesses, periostitis, osteomyelitis, etc.).He is a full member of the Association of Implantology of Ukraine, passed the practice in clinics of Kiev, Poltava, Lviv, Donetsk, Kharkov, Odessa. He is fluent in the skills of working with all types of diagnostics, including computed tomography. Can lead patients receiving in English. Has certificates confirming participation in the international conferences on major issues of dentistry, oral surgery , implantation, etc.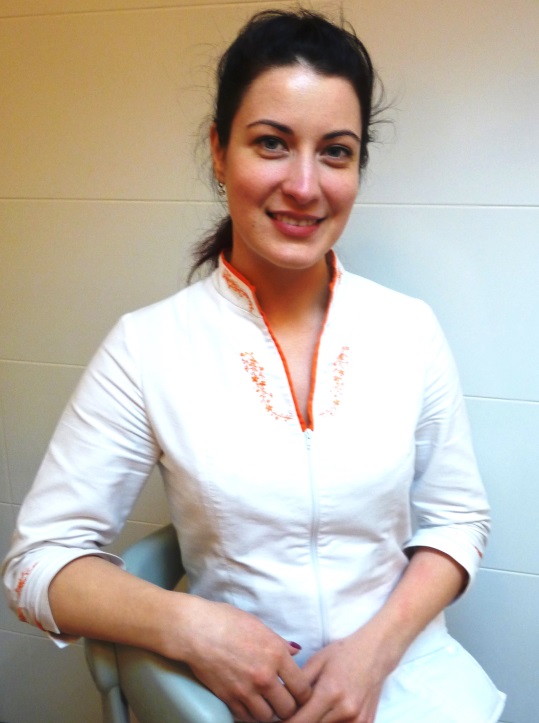 Yakovenko Inna
Yakovenko Inna - a dental therapist, periodontist. She graduated from the Medical University in 2006. Work experience 9 years. Ambitious and hard specialist doctor in the field of therapeutic dentistry, perfectly owning modern methods of dentistry and aesthetic restoration, endodontic treatment of varying difficulty, gum treatment apparatus "VECTOR", various methods of whitening. The vast experience of treating patients with fear of dentists to help them overcome fears. Constantly improving the professional level. Deep theoretical and practical knowledge enable it to solve any problem of the patient.